Summer break is just around the corner, well it is for us at least. And it's time for a summer reading list for 5th-6th grade boys!!
I have a huge huge list of books for String Bean to read over the summer during quiet time and before bed.  This kid reads a lot and so fast, sometimes I forget that he's his father's daddy and we have to have a pile of books from the library for him so he doesn't run out of reading material.
So here's my list of books for you all to check out for your 5th-6th graders.
The Strange Case of Origami Yoda (series)
These books are laid out like comic books but there's a lot of pages in it for your kiddo to read. Plus at the end of each book, you can make Origami Yoda or Jabba the Puppet. There are 7 books in this series and each of them features a new origami project you can make.
Jess Aarons' greatest ambition is to be the fastest runner in his grade. He's been practicing all summer and can't wait to see his classmates' faces when he beats them all. But on the first day of school, a new girl boldly crosses over to the boys' side and outruns everyone.
3. From The Mixed Up Files of Mrs. Basil E. Frankweiler
This book was my favorite as a kid.
5. Harry Potter (series)
I had to you know that right?
6. Holes
Stanley Yelnats is under a curse. A curse that began with his no-good-dirty-rotten-pig-stealing-great-great-grandfather and has since followed generations of Yelnatses. Now Stanley has been unjustly sent to a boys' detention center, Camp Green Lake, where the boys build character by spending all day, every day digging holes exactly five feet wide and five feet deep.
7. White Fang
White Fang is part dog and part wolf, and the lone survivor of his family. In his lonely world, he soon learns to follow the harsh law of the North–kill or be killed. But nothing in White Fang's life can prepare him for the cruel owner who turns him into a vicious killer. Will White Fang ever know the kindness of a gentle master?
A bizarre chain of events begins when sixteen unlikely people gather for the reading of Samuel W. Westing's will. And though no one knows why the eccentric, game-loving millionaire has chosen a virtual stranger – and a possible murderer – to inherit his vast fortune, one thing's for sure: Sam Westing may be dead… but that won't stop him from playing one last game!
9. The Watson's Go To Birmingham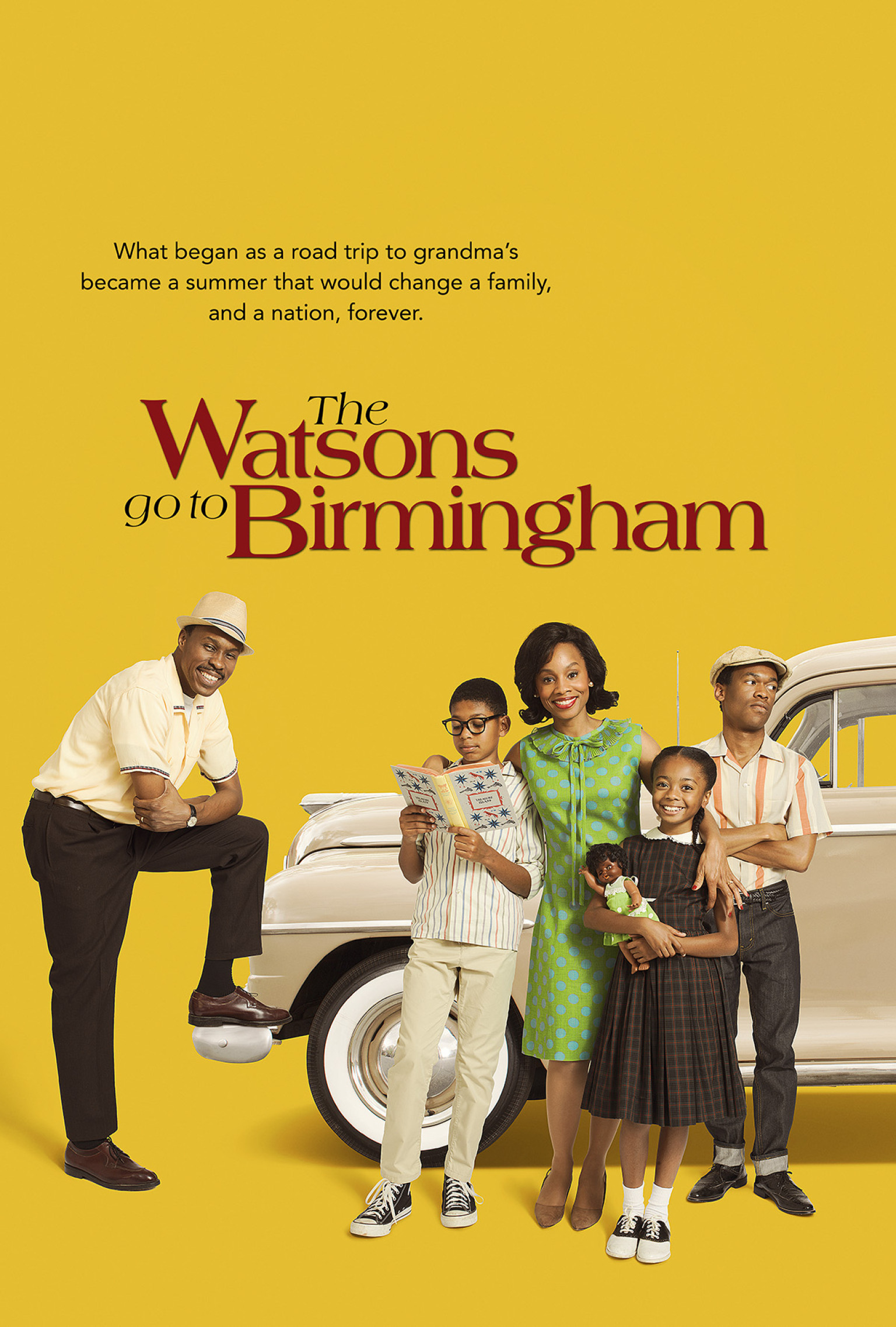 Enter the hilarious world of ten-year-old Kenny and his family, the Weird Watsons of Flint, Michigan. There's Momma, Dad, little sister Joetta, and brother Byron, who's thirteen and an "official juvenile delinquent." When Momma and Dad decide it's time for a visit to Grandma, Dad comes home with the amazing Ultra-Glide, and the Watsons set out on a trip like no other. They're heading South to Birmingham, Alabama, toward one of the darkest moments in America's history.
10. Hatchet 
Brian is on his way to Canada to visit his estranged father when the pilot of his small prop plane suffers a heart attack. Brian is forced to crash-land the plane in a lake–and finds himself stranded in the remote Canadian wilderness with only his clothing and the hatchet his mother gave him as a present before his departure.
11. The Giver (series)
This haunting story centers on Jonas, who lives in a seemingly ideal, if colorless, world of conformity and contentment. Not until he's given his life assignment as the Receiver of Memory does he begin to understand the dark, complex secrets behind his fragile community.
12.  The Kane Chronicles (series)
Since their mother's death, Carter and Sadie have become near strangers. While Sadie has lived with her grandparents in London, her brother has traveled the world with their father, the brilliant Egyptologist, Dr. Julius Kane.
There are so many more great books out there for this age group, but these are great starting points to make your summer reading list for your kiddo.